Let the journey write the story

WANDER. EXPLORE. DISCOVER.
Welcome to Memorable Moments travel, where we create unforgettable journeys.
Has your dream vacation lived for years in your head, never quite becoming a reality? You don't need a million Google results for a great Mexico vacation—you simply need one experienced expert dedicated to making your travel dreams a reality.
Travel should be relaxing, not stressful. Let us take the burden of travel logistics, large and small, off your shoulders—you're busy enough as it is. When you work with a travel professional, you don't have to spend hours researching and comparing hotels and flights online. We use our expertise, relationships, experiences, and connections to design journeys that write indelible stories.
All you have to do is show up, and enjoy all the premium perks (think room upgrades, extravagant breakfasts, and private excursions).
Ready to let your journey write the story?
Explore our inspirational itineraries below:
nourish with a river cruise
Let the Journey Write the Story . . .
Hi, I'm Gwiin, and I want to share my passion for travel with you.
I'm Gwiin Correa, owner of Memorable Moments Travel in Monrovia. I am a travel designer who specializes in group and celebratory travel, helping you create memorable moments anywhere in the world that will last a lifetime. Rather your group is 2 or 60, I craft one-of-a-kind travel itineraries as a Virtuoso travel advisor from fully vetted and researched travel suppliers. I do charge a reasonable planning fee to conduct the necessary research and find properties and/or cruises that meet your needs.
With my background and experience as a former Civil Rights practitioner, I've developed a listening ear, a passion for people, and a fine attention to detail. These skills, combined with my knack for planning and uniting people, made opening Memorable Moments Travel more than twelve years ago a joyous celebration of my concern for humanity and my foundational belief that travel expands our worldview and connects us with others. I love when a client comes back from a trip, and they feel changed!
My favorite part of being a travel designer is that I love to design and handle all the options and details so that all you have to do is pack—and if you experience a hiccup during your journey? I've got your back. My motivation is to encourage travel by making it as easy as possible. That is why I am here to get you there.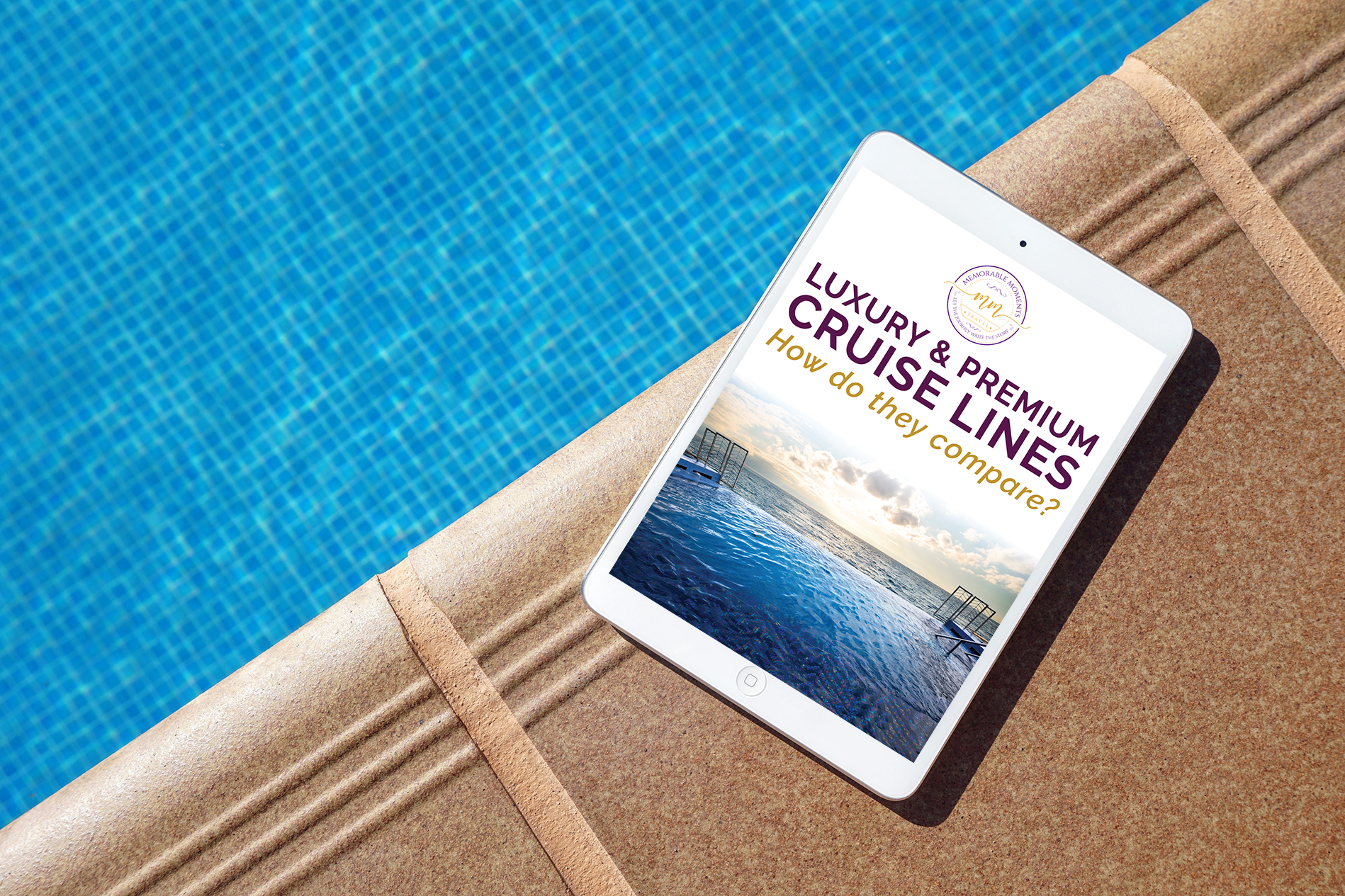 Think you can't afford a luxury cruise? Think again.
Download my free cost comparison to reveal the real difference between the luxury and premium cruise lines.